Rest easy, Manatee County, your safety is intact, thanks to the ever-vigilant guards at the Manatee County Jail.
Notorious criminal mastermind, Kelby "McGyver" Hollimon, was thwarted in a failed effort to smuggle
contraband items
into the jail that are the preferred tools of inmates to use in escape attempts and the bane of corrections offices everywhere.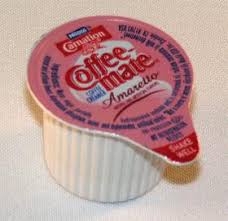 A recent episode of the Fox Television show "Prison Break" featured a successful escape using the same items. Prison personnel could not definitively say that Hollimon had seen the show, but vowed to more intensively monitor what programming is made available to the prison population.
When questioned by authorities as to his motives for such a brazen act, the unrepentant Hollimon reportedly snarled, "It ain't no Starbucks in there, ya know."
Hollimon was led by several heavily-armed guards to his arraignment on numerous felony charges in leg and arm shackles, while police helicopters hovered overhead to provide additional security.